Model NO.:

GF Series

Application:

Biodiesel Oil, Cooking Oil, Turbine Oil, Lubricant Oil, Transformer Oil, Engine Oil

Folw Rate:

as Per Requirements

Product Name:

Transformer Dry Air Generator/Hot Air Drying

Size:

as Per Capacity

Trademark:

YUNENG

Specification:

CE ISO9001

HS Code:

8419399090
Certification:

ISO9001, CE

Voltage:

as Per Requirements

Function:

Vacuum Dehumidifier

Color:

Customized

Warranty:

12 Months

Transport Package:

Iron Case

Origin:

China
vacuum dehumidifier
GF series dry air generator is developed by Chongqng Yuneng Oil Purifier Manufacturing co., Ltd. comprehensively utilized the advantages of the jucai, uncial, coalescing oil-water separators, super accuracy filtering so as to economically and optimally operate and produce drying air with high quality and low dew point through scientific combination of the cooling, adsorption and purification, reasonable pipe connection and capacity collocation. Besides, it can check automatically by using PLC system. It is compact in structure, low in gas consumption and long in using life. Furthermore, its dryer can be used three times longer than normal one. The equipments are high efficiency, saving energy and good safety because of adopting microcomputer program controlling.
Features of Parameter of Transformer Hot Dry Air Generator
 
Item
Parameter
Unit
GF-50
GF-100
GF-150
GF-200
Technical Parameter
Flow
M³/h
50
100
150
200
Working Pressure
Mpa
0.6~0.8
Pressure Drop
Mpa
0.05
Noise
dB(A)
70
Working Power
KW
380V-50Hz   3 Phase 4 Wire
Total Power
KW
12
19
22
26


Size
Length
cm
215
215
230
230
Width
cm
155
155
165
165
Height
cm
230
230
230
230
Diameter
DN
32
40
50
50
Weight
Kg
900
980
1030
1050
After Treatment Index
Discharge Pressure
Mpa
0.02~0.03
Dew Point
°C
-50°C ~ -70°C
Particle
um
0.01
Oil content in air outlet
ppm
0.01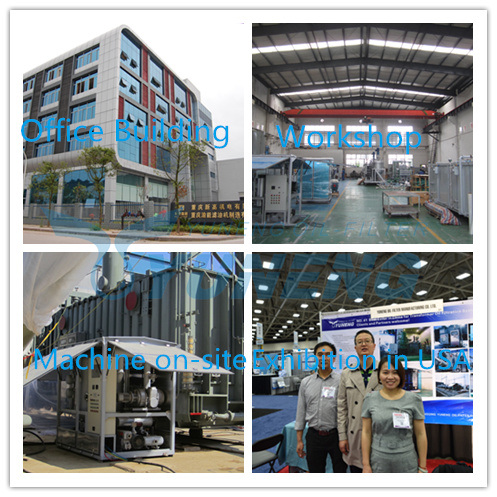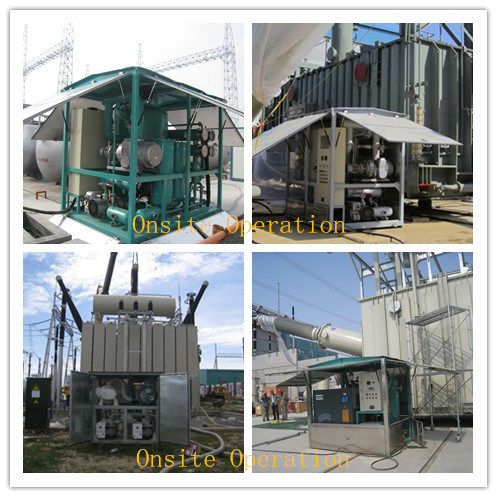 Yuneng products list:
1. Insulation Oil Purification Series:
ZJA Ultra-high Transformer / Insulation Oil Filtration Machine (1000KV, ±800KV, 750KV, ±660KV project) ( 2 stagevacuum)
ZJA High-vacuum Transformer / Insulation Oil Filtration Machine (110KV-500KV project)) (2 stage vacuum)
ZJB Transformer / Insulation Oil Filtration Machine (≤110KV) (one stage vacuum)
ZJ Vacuum Pumping machine (extract vacuum, dry transformer)
GF Dry Air Generator (produce dry air for operators to maintain transformer, reactors).
JZ OLTC (on-load tap changer) online Oil Filtration Machine
Quantitative oil injection machine (customized product)
2. Turbine Oil Filtration machine:
JT coalescing dehydration oil filtration machine (dehydration by special filters)
DYJC online turbine oil filtration machine (dehydration by special filters and vacuum system)
ZJC-T vacuum oil filtration machine for turbine oil (dehydration by vacuum system)
3. Lubricating Oil Filtration machine:
ZJC-R vacuum Oil Filtration machine for lubricating oil (machinery oil, hydraulic oil, compressor oil, coolant oil, cutting oil..)
ZJC-M Oil Filtration machine for OCS. (oil with high viscosity 22-320cst at 40ºC)
4. Other kinds of oil filtration machine:
KYJ fire-resistance oil filtration machine (EHC oil)
LY plate-frame pressure oil filtration machine (simple, paper filtration)
YL mobile oil filtration machine (simple, cheap)
5. Waste oil regeneration machine (by chemicals or by high temperature distillation)
YNZSY used oil recycling machine (by chemicals)
YNZSY-LTY used tire oil recycling machine (by chemicals)
Waste oil distillation machine
6. Oil tester/ analyzer:
Dielectric oil breakdown strength tester
Water content tester
Inline Digital Flow Meter and Totalizer
Viscosity analyzer
Flash point analyzer (close cup)
Flash point analyzer (open cup)
Interfacial tension analyzer
Crane Hook Block,Crane Sheave Block,Tower Crane Hook Block,Mobile Crane Hook Block
Zhangqiu Heavy Forging Co.,Ltd , https://www.zhangqiuforging.com