On October 12, 2017, it was sponsored by the East China Regional Coordinating Committee of the China City Environmental Health Association, and jointly organized by a number of units including the Sanitation Association of the Urban Construction Management Association of Shandong Province, the Jinan City Domestic Waste Disposal Center, and the Tai'an Urban Environment and Sanitation Association. The 25th Annual Conference of East China Urban Environmental Health Association and the 20th Waste Disposal Seminar, the 10th Shandong Provincial Urban and Rural Environmental Sanitation New Technologies, New Equipment, and New Technology Expo was held at the Taian-Taishan International Convention and Exhibition Center.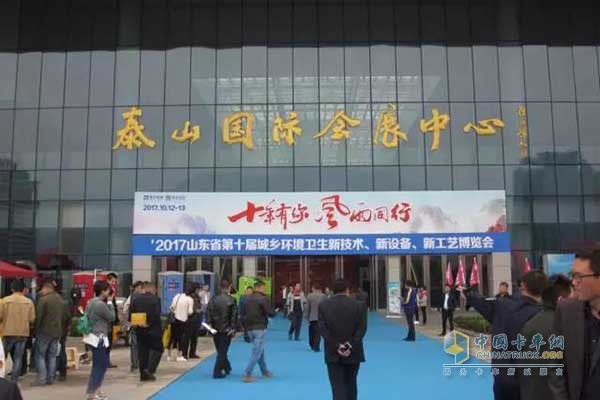 The Tenth New Technology, New Equipment, and New Technology Fair for Urban and Rural Sanitation in Shandong Province
The expo comes from China Zoomlion, Fulongma, Yangzhou Haiwo, Qingdao Tonghui, Shanghai Sino-Dutch, Yantai Hyde, Beijing Sanitation Group, Liaocheng Zhongtong, Yangzhou Jinwei, Shandong Wuzheng, Jilin Nordic, China National Heavy Duty Truck Jinan special vehicles More than 100 leading Chinese and foreign companies participated in the show, including the environmental sanitation industry's entire industry chain product and system solutions, and met the one-stop shopping needs of the sanitation industry.
This exhibition will be exhibited by China National Heavy Duty Truck Jinan Special Vehicle and Yangzhou Kingway M5G series of environmental sanitation products, including sprinkler trucks for urban cleaning functions and detachable garbage trucks for garbage transfer. The new Steyr M5G series is produced and sold by China National Heavy Duty Truck Group Jinan Commercial Vehicle Company. It is based on the mature Steyr platform and integrates Mantech technology. It upgrades the chassis assembly process standardization and quality management internationalization, and fully optimizes chassis performance. Mainly divided into M5G and DM5G two series: M5G assembly Man L2000 cab, while riding Mann MC05/07 series engine, return to Germany Man City special car classic; DM5G assembly D7B cab, carrying Man MC07 series engine, greatly improve driving For comfort.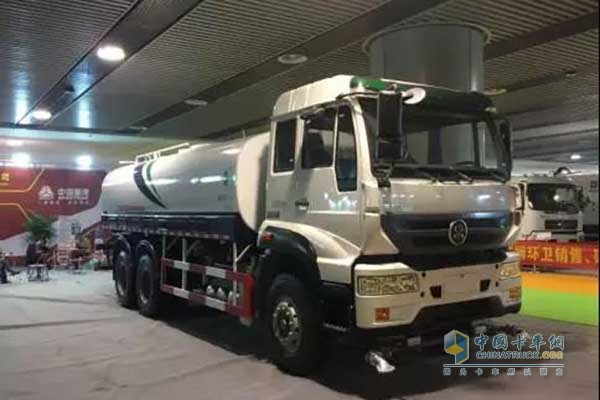 The M5G-ZZ1251N464GE1 Chassis Modified 6×4 Sprinkler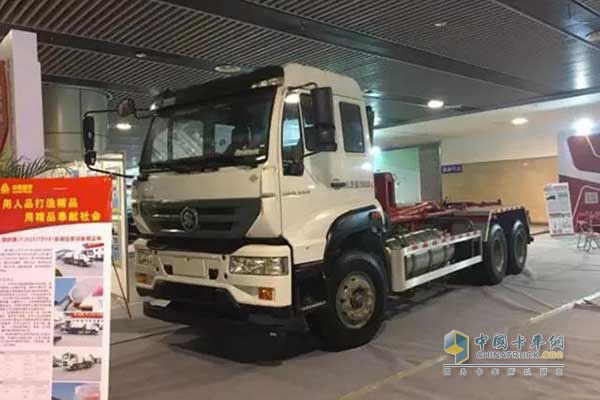 Jinan special car exhibited M5G-ZZ1251M464GE1L chassis modified 6×4-LNG compartment detachable garbage truck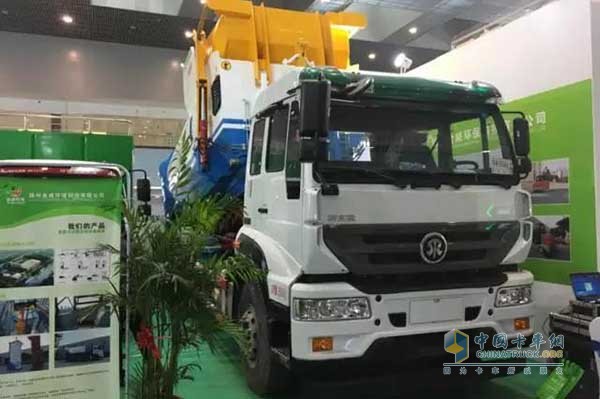 Yangzhou Kingway exhibited M5G- ZZ1251N464GE1 chassis modified 6×4 compartment detachable garbage truck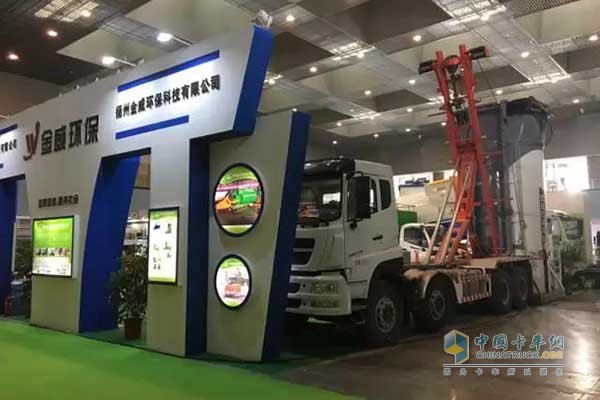 Yangzhou Kingway exhibited DM5G-ZZ1313N466GE1 chassis modified 8×4 compartment detachable garbage truck
Throughout the exhibition, manufacturers have focused on the direction of cleansing, dust suppression, and garbage transfer in the city. Various types of cleaning and cleaning products and waste transfer and disposal solutions in the exhibits abound, and our company actively responds to the mainstream market of sanitation, creating quality products. The models have been gradually recognized by manufacturers and users.
Boutique model one: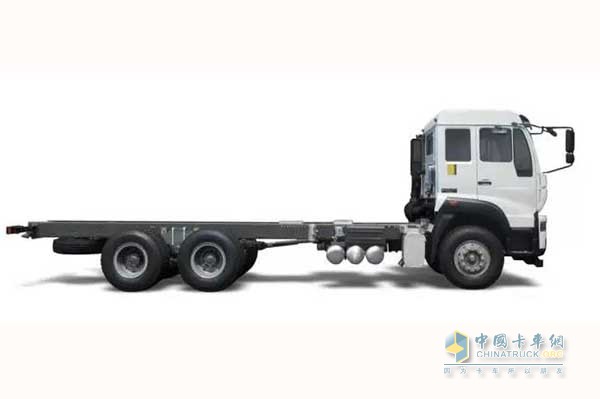 M5G-6×4-ZZ1251N464GE1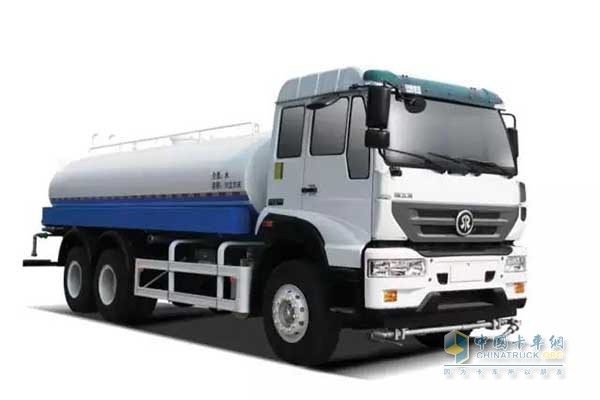 sprinkler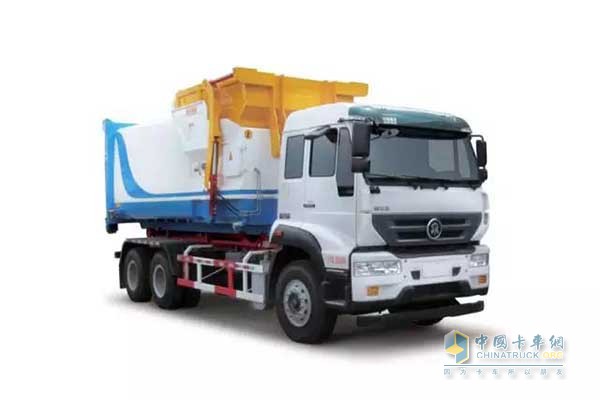 Removable garbage truck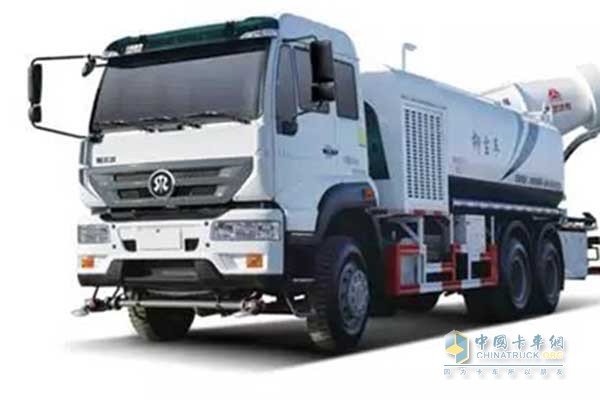 Multifunctional dust suppression car
The chassis is suitable for refitting various types of special vehicles. The National Fifth-Class sanitation vehicle modification announcement using this chassis has reached 60. The types include sprinkler trucks, cleaning vehicles, dust suppression vehicles, detachable garbage trucks, and compressed garbage trucks. It has reliable MAN power, light weight (8.1 tons of chassis weight), adaptability, high cost performance, and other advantages. It has formed a strong impact on Dongfeng's sanitation chassis-led market.
Boutique model two: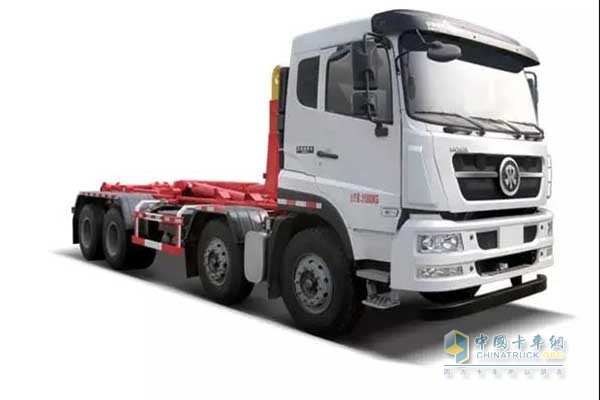 DM5G-8×4- ZZ1313N466GE1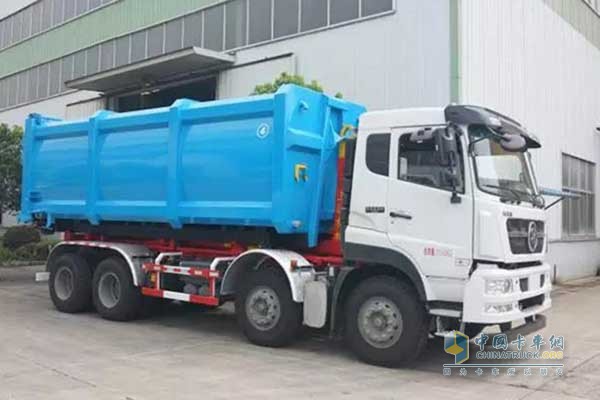 Waste transfer vehicle
With the development of urbanization, the urban population is increasing, and the problem of domestic garbage is becoming increasingly prominent. The demand for the transport of solid wastes at medium and long distances is greatly increased. Our company is proposing to launch the DM5G-8×4 sanitation chassis to assemble Manpower engines with good sightlines. , Comfortable cab, high load, suitable for refitting compartments, unloading garbage trucks, and transferring large mobile garbage equipment.
Boutique model three: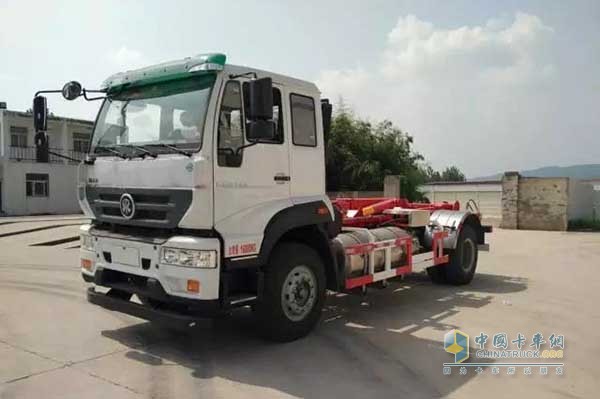 M5G-4×2- ZZ1161K501GE1L-LNG Chassis Modified Car Dismountable Garbage Truck
In July 2017, the 13 ministries and commissions including the National Development and Reform Commission issued the "Opinions on Accelerating the Use of Natural Gas", clearly stating that the gradual development of natural gas as one of the main energy sources in China's modern clean energy system will further increase the proportion of natural gas energy consumption. Our company now has a special chassis for M5G-4x2/6x4/8x4 Mantech natural gas engine. It adapts to various models such as sprinkler trucks, dust suppression vehicles and detachable garbage trucks. 18 pcs.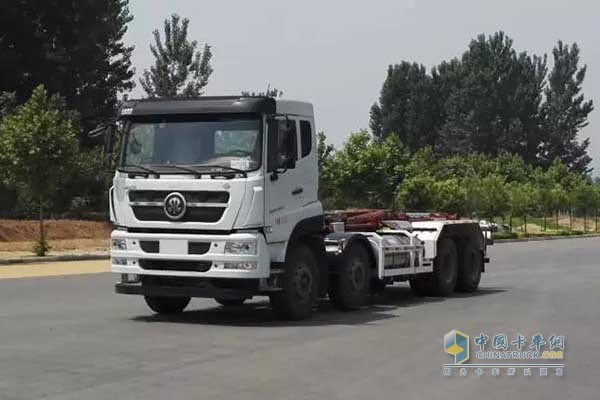 DM5G-8×4-ZZ3313M386GE1L Chassis Modified Car Dismountable Garbage Truck
"Bao Jianfeng was born out of grinding and plum blossoms came from bitter cold." The Shandong Sanitation Exhibition has experienced ten years of storms and shows the development trend and confidence of environmental sanitation companies in the future industry. As for our chassis manufacturers, they are constantly adapting to changes in the market. From the diesel chassis to the introduction of LNG natural gas products, and even to the next promotion of the electric truck chassis, both show that our company attaches great importance to the sanitation market, through this exhibition, hope Cooperate with more sanitation conversion companies to create classic products that users are satisfied with, and make due contributions to the city's sanitation project!
Clean shed,also known as clean booth, Clean Room or clean workstation, is the most quickly and easily creat a simple clean room.Internal clean class level of the clean shed can up to 100-100000 level, clean room is commonly used in the turbulence-clean room space.Clean room adopts the separate high efficiency HEPA filters, or ULPA as well as the FFU to constitute the senior clean space.
Clean room advantages:
1 Economy-compared to the traditional civil style clean room,the cost is greatly reduced.

2 Efficiency-supply clean vertical airflow,maintainning the clean class level of indoor.

3 Convenience-a standard 10*10 clean shed just only take a few hours to install,easier disassembly.

4 Flexibility-bracket type can increacse the number of FFU in order to raised clean class level from ten thousand up to one hundred.
Application:
Clean room used for high purification level requirement of internal workshop,such as the domain of assenbly linework,high-precision product assembly area,like LCM, CMOS Camera Module, Touch Play, Optical Module, FILM,Packing.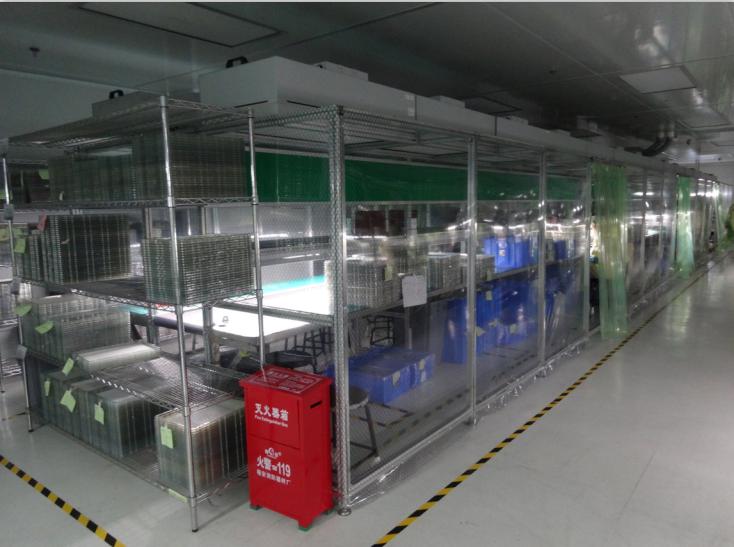 Clean Room
Clean Room,Dust Free Room,Air Shower,Air Cleaning Equipment
Shenzhen Hongdali Machinery Co.,Ltd , https://www.conveyortop.com