Heavy-duty diesel vehicles mostly use SCR technology to achieve the country's 4th and 5th national emissions. With the continuous upgrading of emission standards,
vehicle urea
used in conjunction with the SCR system ushered in the peak of market growth. However, at present, the four countries using the SCR system still have unsatisfactory places. The high cost of urea for vehicles is one of them.
With the introduction of the national five emission standards, the use of vehicle urea has become an inevitable trend. The current mainstream of the market is that manufacturers produce, deploy and equip urea aqueous solutions for vehicle use. After distribution, they are sold to end users through distribution points.
There are two main aspects that affect the use price of urea for vehicles.
First, the heavy use of packaging materials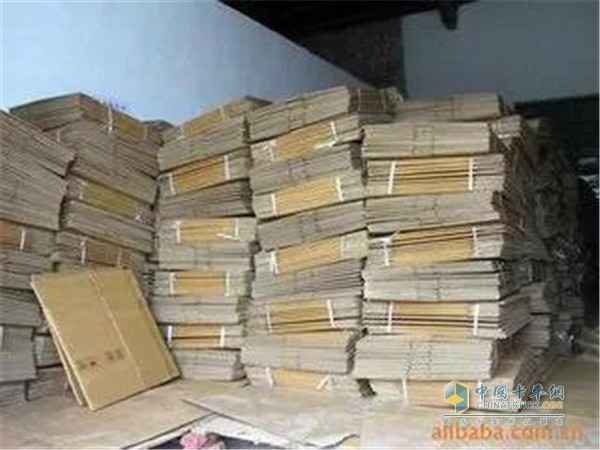 Increase in product packaging costs
With the increasing use of vehicle urea and the use of the range, followed by a sharp increase in the use of packaging materials (cartons, plastic barrels, etc.). Follow-up will inevitably cause white pollution. The use of vehicle urea itself is to protect the environment. The subsequent white pollution is contrary to the original intention of environmental protection!!
II. Transportation costs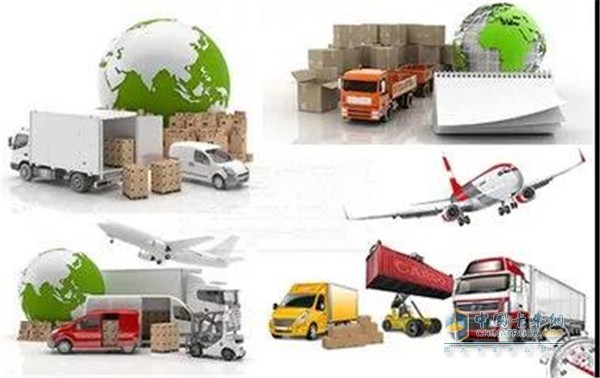 Increase in transportation costs
In addition to manufacturing costs, the price of urea solutions for vehicles also includes a lot of packaging costs and logistics costs due to packaging and distribution. In the distribution logistics cost, 67.5% of the logistics cost is spent on the transport of urea water (the vehicle urea solution is made up of 32.5% urea and water (ultra-pure water)).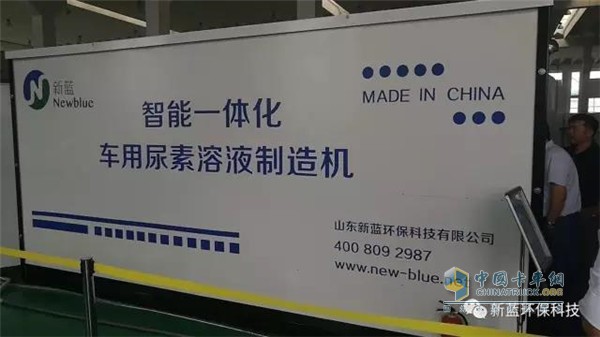 Xinlan Urea Product Manufacturing Equipment
In order to make the majority of owners low cost of use. Dealers get a more substantial sales return. In this regard, Xinlan Environmental Protection Company took the lead in the development of a "smart integrated vehicle urea solution manufacturing machine."
Xinlan was able to find this idea and eventually developed a device to solve the pain points in the industry. It has been inseparable from the R&D, production and export of urea raw materials for vehicles that the holding company has been focusing on for many years.

Production equipment still life display
In the treatment of water, Xinlan Intelligent Integrated Vehicle Urea Solution Maker adopts multi-medium pretreatment and two-stage RO membrane treatment to remove potassium and sodium ions, and then obtain ultrapure water through yin and yang mixed bed and EDI technology. Output of ultra-pure water, the water quality has the best stability. The finished car urea aqueous solution produced through the manufacturing machine is finally ultra-pure filtered, and the cleanliness reaches 0.005 micron.
Xinlan has not only cooperated with a number of domestic logistics companies, distributors, or even automakers, but has also started the pace of "going out" early and has reached cooperation intentions with a number of companies in Europe and the United States.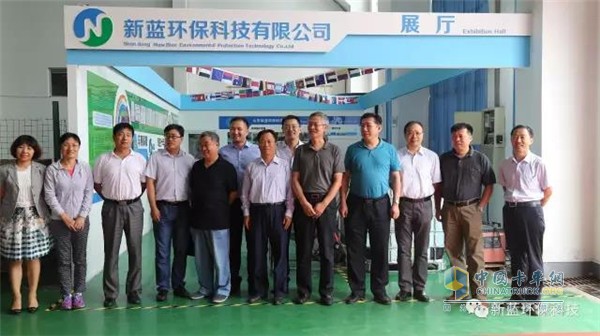 New blue exhibition staff photo
In addition, Wei Anli, deputy secretary-general of China National Internal Combustion Engine Industry Association, who started to pay attention to Xinlan since five years ago, also pointed out that after five years of verification, this scientific research achievement of Xinlan has not only been recognized by domestic industry experts, but also participated in When seeking opinions from overseas internal combustion engine related conferences, they were also unanimously approved by overseas experts. It is generally believed that this is an innovative move to change the way nitrogen oxides are handled in the future.
The newest product of Xinlan Intelligent Integrated Vehicle Urea Solution Maker will be exhibited at the 2nd China International Commercial Vehicles & Components Exhibition held in Kunshan in November of this year. Valin signed a strategic cooperation. During this exhibition, Xinlan will bring a richer and more comprehensive solution for nitrogen oxides of heavy-duty diesel vehicles to Kunshan to meet with the industry audience. It will be a modern logistics transportation industry and a large national infrastructure construction project. Provide new options for pollution control for municipal buses and engineering teams, so stay tuned!
We are specialized manufacturer of Bottom Hemming Machine in China. Features for Bottom Hemming Machine: The machine offers excellent seam quality and sewing capabilities; Highly consistent and reliable thread trimmer mechanism; Efficient workability; The lubrication mechanism effectively reduces oil stains on the material. Bottom Hemming Machine has been the workhorse of the Jeans Industry for many years and continues to the best in it's class. Bottom Hemming Machine automates your production and saves you thousands of dollars.
Bottom Hemming Machine,Single Needle Bottom Hemming Machine,Lockstitch Bottom Hemming Machine,Bottom Hemming Machine For Jeans
DONGGUAN CHUANGHUI SEWING MACHINE CO.,LTD , http://www.ch-sewing.com