It is reported that three 2,800 dwt chemical tankers being built at two different shipyards in Vietnam will be equipped with an integrated Wärtsilä propulsion and power generation system. The new vessels were built for Swiss-Canadian Maritime Co., Ltd. and will be managed by Swiss ABC Maritime AG.
Chan Eng Yew, CEO of Vietnam Shipyard Triyards Holdings Ltd., stated that "Wah Ceylon is one of the world's best leaders in propulsion and power generation systems. I believe that Wärtsilä's systems will enhance the capabilities and performance of our chemical tankers. ."
Wärtsilä's contract was signed in November 2015 and includes the priority of an additional three vessels and is the largest supply contract for Wärtsilä to deliver to a single shipyard in Vietnam.
It is understood that each ship will be equipped with a 6-cylinder tile Ceylon X40-B two-stroke main engine designed by Winterthur, a controllable pitch propeller, a gearbox, a shaft generator, and two roadways. Propeller, 3 Auxpac generator sets and Wärtsilä propulsion condition monitoring system.
The engine contract was signed by Triyards Marine Services and China Yuchai, and Wärtsilä equipment is expected to be delivered to the shipyard in 2016.
Kubota Eninge Part
Kubota engine part are widely used Kobuta MINI Excavator, Kubota Agricultural Machinery , Construction Machiney, Turf Equipment ,Power Generators and other
Industrial Machines .
1. Kubota Engine model
Z482-E · Z602-E · D722-E · D902-E · D1005-E
D1105-E · V1305-E · V1505-E · V1505-TE · D905-EBG
D1005-EBG · D1105-EBG · V1305-EBG · V1505-EBG
D1503-M-E · D1703-M-E · D1803-M-E
V2003-M-E · V2203-M-E · V2003-M-T-E · V2403-M-E
D1503-M-DI-E · D1703-M-DI-E · D1803-M-DI-E
V2203-M-DI-E · V2003-M-DI-T-E · V2403-M-DI-E
V2403-M-DI-T-E · D1703-EBG · V2203-EBG
V3300-E · V3300-TE · V3300-DI-E · V3300-DI-TE
V3300-EBG · V3300-T-EBG · V3800-DI-E · V3800-DI-TE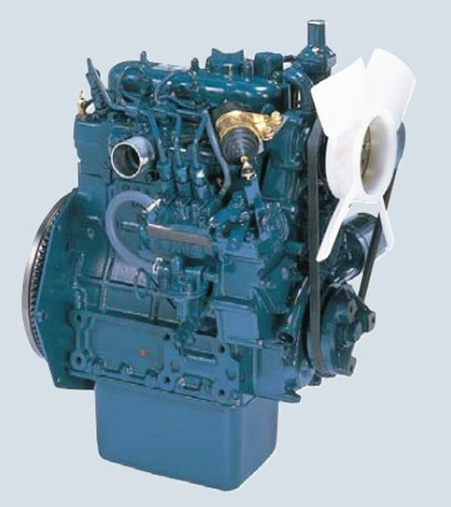 D722 -E4B kubota Engine Assembly
2.Engine Features:
1. World most famous brand diesel engine: Kubota
2. Multi-cylinder in-line or veer engine, 4-stroke, direct injection
3. Naturally aspirated, turbocharged, water cooled or turbocharged with air intercooler
4. Machinery or electronic governing
5. Fuel injection pump
6. Electric motor starting system
7. Forged steel crankshaft, cast iron cylinder and replaceable wet type cylinder liner
8. Low discharge, and low fuel consumption
9. Installed conveniently and maintain easily
3. Our Advantages
1.The lowest price with best quality
2.Standard materials according to technical drawing
3.OEM quality standard guaranteed.
4. Good performance and realibility
5. Ensure QUALITY after sale
6. Professional supplier with many years experience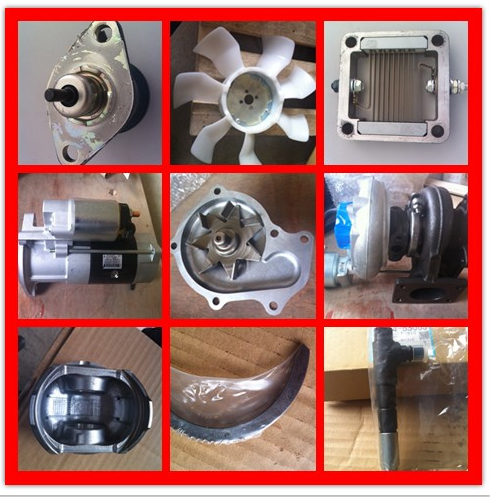 Kubota Engine Parts for Constructions Machinery
4.How about your product quality?
All our spare parts are from the original manufacturers with original part number and and anti-fake label, all our suppliers have passed the TS16949 qualification certification, the quality is 100% guaranteed.
5. How about your company's service, especially after-sale service?
Jining Kunpeng Conmpany has been in this field for nearly 10 years and has strong production and distribution capability,we can satisfy your demand within 3-7 days.We always do our best to solve all the problems and put our customer's interests in the first place.
6. Spare parts List of Kubota V2403 Engine for SDLG Excavator
Other Engine Parts brand as bleow:
Engine parts: Cummins Engine Part , Deutz Engine Part , Volvo Engine Part , Caterpiller Engine Part, Kubota Engine Part , Yanmar Engine Part , Isuzu Engine Part , Mitsubishi Engine Part, Perkins Engine Part, Komatsu Engine Part , Wechai Engine Part , Shangchai Engine Part, Yuchai Engine Part .
Kubota Engine Part
Kubota Engine Part,Water Pump,Kubota Spare Parts,Kubota Diesel Engine Part
Jining Kunpeng Construction Machinery Equipment Co., Ltd , https://www.excavatorenginepart.com