Equipped with the
Allison 4
750 automatic transmission EcoMaster ZWG series high-pressure water pump cleaning vehicle, saving up to 40 liters / working hours, equivalent to 60% increase.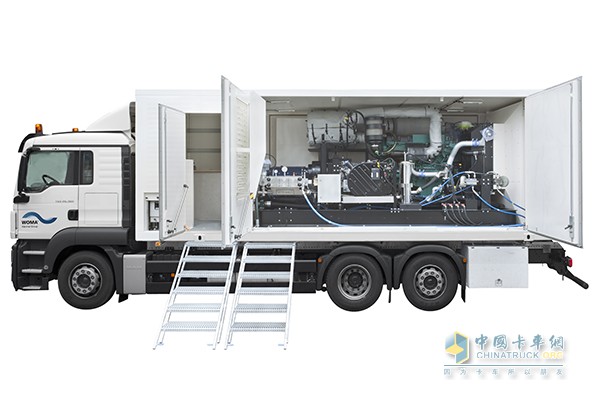 EcoMaster ZWG series High Pressure Water Pump cleaning vehicle equipped with Allison 4750 automatic transmission
With the EcoMaster ZWG series, WOMA became the first company to supply high pressure water pump cleaning vehicles equipped with fully automatic transmissions. This high-pressure water pump cleaning car with the Allison 4750 gearbox demonstrates its advantages in terms of vehicle performance, fuel economy, water consumption, and ease of handling.
Günter Toonen, WOMA's vice president of project management, said: "The strength of this product is the fully automatic transmission that connects the high-pressure pump and diesel engine. The Allison transmission regulates the speed of the pump between 50 – 500 kW, so it can be precisely controlled. Water volume is an important water saving function."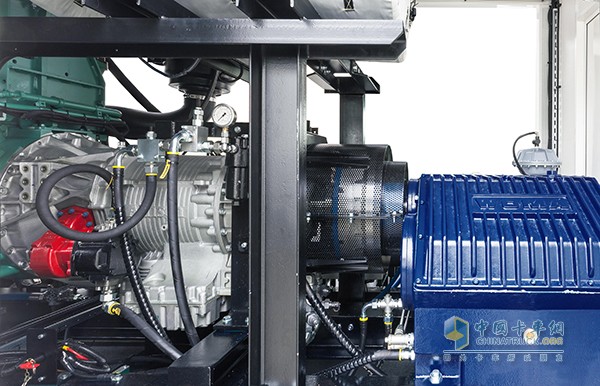 Fully automatic transmission with High Pressure Pump and diesel engine
WOMA is located in Duisburg, Germany and is a subsidiary of Karcher International Group. High-pressure water pump cleaning vehicles with up to 4000 baro are products of their expertise. This vehicle can use dense water pressure to pry open cement and iron products, help clean bridges and outside buildings, or clean contaminated land and tanks.
The EcoMaster ZWG can be hooked into a truck for mobility. In addition, the integrated combination of WOMA's sales champion Z-line pump and Allison automatic transmission has a water pressure of up to 1000 bar and a normal flow rate of up to 262 litres/minute.
In this application, 6 of the 7 gears of the Allison 4750 OFS series gearbox are used: 5 gears and 1 overdrive. The electronic function of the gear selection is achieved by simply tapping the button in the control room. During engine operation, the high-pressure pump speed can be adjusted to suit specific applications and conditions, thus greatly reducing fuel consumption.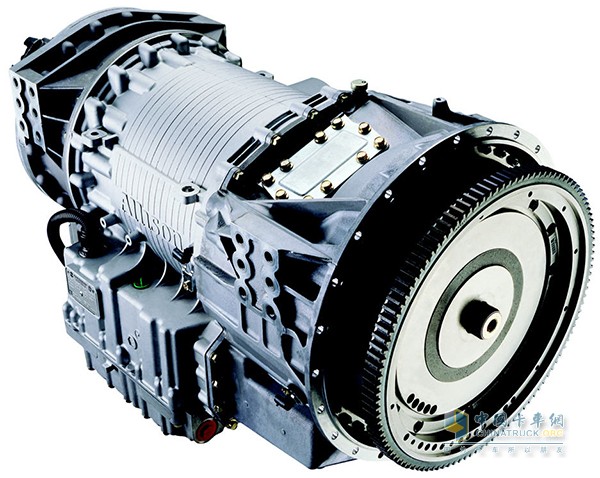 Allison 4750OFS Series Transmission
Toonen said: "Depending on the selected gear, the vehicle can save fuel up to 40 liters/hour compared to a device without a gearbox."
When matched with a Volvo Penta TAD1672VE or TAD1643VE engine, the Allison transmission enters sixth gear, and its overdrive function saves 10% at full engine power at lower engine speeds than at pumps with no automatic transmission. Slowing down also lowers the sound and reduces pump losses, which improves durability and reduces maintenance costs.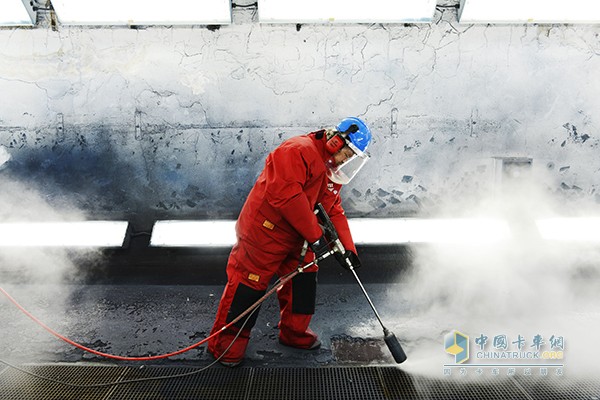 Allison 4750 Transmission with Hydraulic Torque Converter and Power Take-Up (PTO) Interface
The Allison 4750 gearbox features a torque converter and power take-off (PTO) interface for engines up to 665 hp (496 kWh) and torque of 2,644 Nm. In the case of the EcoMaster ZWG, an integrated power take-off device controls the lubrication of the pump to ensure a smooth and continuous operation of the pump.
Toonen added: "With the flexibility of multiple combinations, we can manufacture a full range of models for the industry and provide a wide range of high-voltage applications."
The High Pressure Triplex Plunger Pumps are designed and manufactured by BOTUO PUMP, With the power range from 35 to 40 kw, the triplex pumps are used in a variety of applications including car wash, pressure cleaning, boiler feed, street sweeping, sewer jetting, fire fighting, and other industrial applications. The flow ranges is up to 170 L/min, and the pressure range is up to 210 Bar. Sewer Jetting Triplex Pump is a kind of High Pressure Triplex Plunger Pump.
High Pressure Washer Pump, High Pressure Triplex Plunger Pump, Bare Shaft Plunger Pump,Pressure Washer Pump
Zhejiang Botuolini Machinery Co.,Ltd , https://www.chinaplungerpump.com